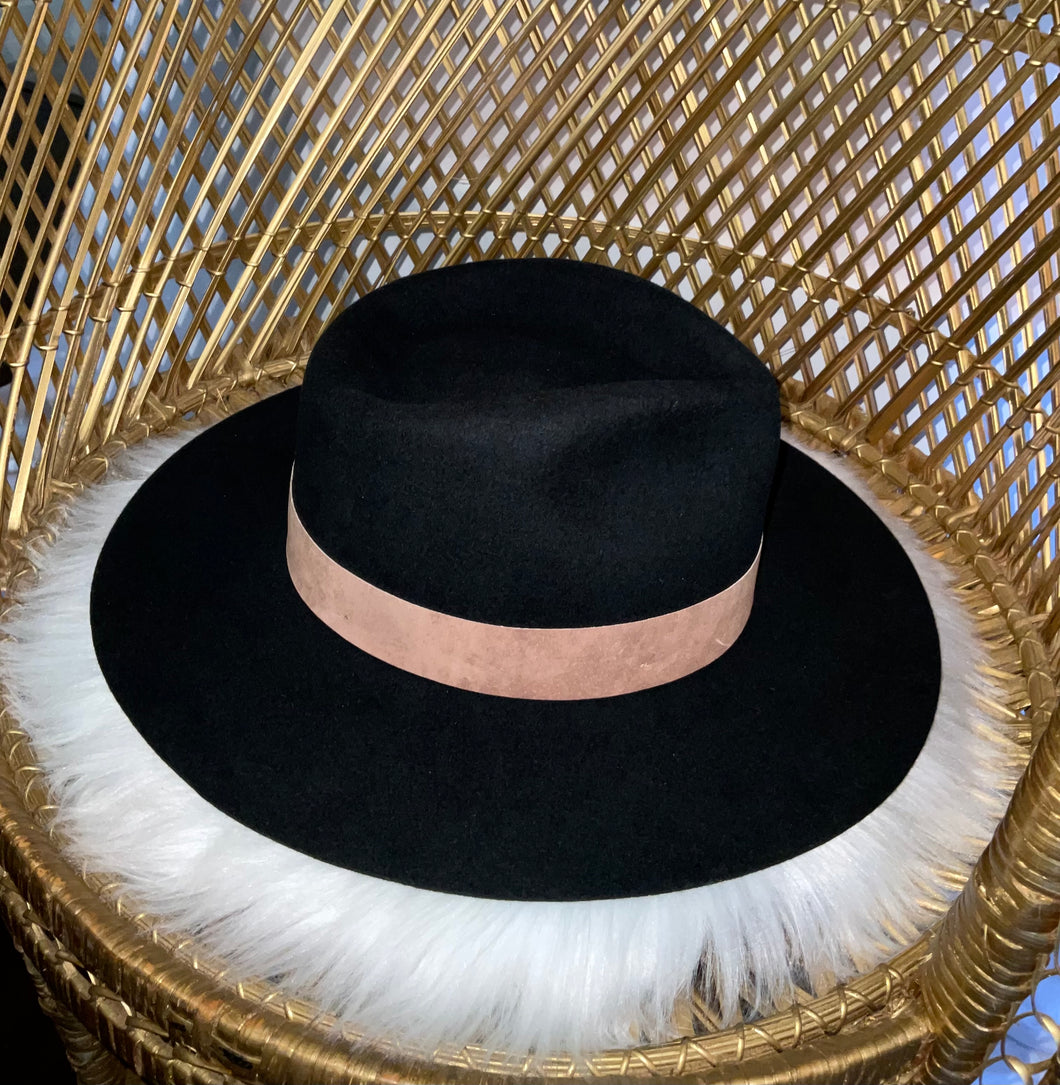 Black Hat with Suede Brown Detail - Teardrop Crown Wool Hat
Regular price $246.00 $123.00 Sale
A teardrop crown wool hat is a classic and stylish headwear accessory. The crown of the hat is shaped like a teardrop, with a pointed top and a wider base that sits comfortably on the head. The hat is made from wool, which provides warmth and durability, making it a great choice for colder weather.
The brim of the hat is typically narrow and slightly curved, providing a sleek and sophisticated look. The hat is often adorned with a ribbon or band around the base of the crown, adding a touch of elegance to the design. The color of the hat can vary, with options ranging from neutral tones like black, brown, and grey, to more vibrant hues like red, green, or blue.
The teardrop crown wool hat is a versatile accessory that can be dressed up or down, depending on the occasion. It can be paired with a suit or dress for a formal event, or worn with more casual attire for a relaxed, yet stylish look. Overall, this hat is a timeless and sophisticated choice for anyone looking to add a touch of class to their wardrobe.